Posted in
Policy
on 04/17/2010 06:02 pm by Stephen Tindale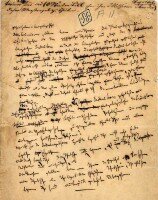 All three main UK parties take climate seriously, and promise to reduce emissions and expand low-carbon energy. They all recognise the energy security and employment benefits. The Conservatives say that they would:
"… build a greener economy: We will reduce UK greenhouse gas emissions and increase our share of global markets for low carbon technologies."
They accept the statutory target, set in the Climate Change Act (a Labour Act but supported by the Conservative Opposition), to reduce emissions by 80% by 2050. The Liberal Democrats go further – they say that the economy should be carbon-neutral overall by 2050.
This article includes the relevant parts of the manifestos of the three main parties on transport, including rail, aviation and road. For comparison, it also includes the key parts of the Green Party manifesto. Separate Climate Answers articles cover more general climate policies, including investment, taxation, land-use planning, adaptation, the EU, the developing world, forests and nuclear weapons – and also heat and electricity, energy efficiency, fuel poverty and energy production.
The fact that something is promised in a manifesto obviously does not mean that it would be delivered in government. Even if one Party wins an overall majority (which at the time of writing seems unlikely), there will be many competing priorities for the government and unforeseen events. Nevertheless, manifestos are an important indication of the intended direction of travel, so it is encouraging that Conservatives, Labour and Liberal Democrats are agreed that serious steps must be taken to control the climate.
Rail
Conservatives
"… begin work immediately to create a high speed rail line connecting London and Heathrow with Birmingham, Manchester and Leeds. this is the first step towards achieving our vision of creating a national high speed rail network to join up major cities across England, Scotland and Wales. Stage two will deliver two new lines bringing the north east, Scotland and Wales into the high speed rail network."
"… to improve life for commuters and encourage people to switch to lower carbon public transport, we will reform our railways to provide a better focus on tackling problems that matter most to passengers, such as overcrowding. We will grant longer, more flexible rail franchises to incentivise private sector investment in improvements like longer trains and better stations."
"We support Crossrail and the electrification of the Great Western line to South Wales. We will turn the rail regulator into a powerful passenger champion and reform network rail to make it more accountable to its customers and we will introduce a moratorium on building on disused rail lines still in public ownership, so they are available to be re-opened."
Labour
"Britain needs to invest in modern, high-capacity and low- carbon transport infrastructure. At the heart of our growth plan is the commitment to a new high-speed rail line, and electrifying new rail-lines including the Great Western Main Line from London to South Wales. We will complete the new east-west Crossrail line in London adding ten per cent to London transport capacity."
Liberal Democrats
"Set up a UK Infrastructure Bank to invest in public transport like high speed rail."
Greens
"Support in principle a new north–south high-speed line, which would reduce the number of short-haul flights within the UK."
"Return the railways, tube system and other light railway systems, including both track and operations, to public ownership."
Aviation
Conservatives
"… because travel abroad is so important for our economy and for family holidays, we need to improve our airports and reduce the environmental impact of flying. Our goal is to make Heathrow airport better, not bigger. We will stop the third runway and instead link Heathrow directly to our high speed rail network, providing an alternative to thousands of flights. In addition, we will:
block plans for second runways at Stansted and Gatwick; and
reform Air Passenger Duty to encourage a switch to fuller and cleaner planes."
Labour
"We support a third runway at Heathrow, subject to strict conditions on environmental impact and flight numbers, but we will not allow additional runways to proceed at any other airport in the next Parliament."
Liberal Democrats
"The emissions from rising aviation are a serious problem in the fight against climate change. But in some more remote parts of the country, flights are a vital lifeline, and aviation is important for the economy as a whole. Liberal Democrats believe that we should do all we can to ensure people use alternatives where that makes sense.
Replace the per-passenger Air Passenger Duty with a per-plane duty (PPD), so capturing freight movements by air for the first time.
Introduce an additional, higher rate of PPD on domestic flights for which alternative and less polluting travel is readily available.
Cancel plans for the third runway at Heathrow and any expansion of other airports in the South East."
Greens:
"Stop airport expansion and shift shorter air journeys to the railways (45% of all air trips in the EU are under 500Km)."
Other transport issues
The Conservatives have proposals for:
"… giving the concerns of cyclists much greater priority; encouraging partnerships between bus operators and local authorities; and, helping people cut down on work-related travel."
They also say that they:
"… will introduce incentives for electricity network operators to establish a new national car recharging network, making it much easier for drivers to move to electric and plug-in hybrid vehicles."
The Liberal Democrats propose:
"… investing £140 million in a bus scrappage scheme that helps bus companies to replace old polluting buses with new, accessible low-carbon ones and creates jobs."
The Greens say that they would:
"… reallocate the £30 billion the Government has earmarked for road-building over the next 10 years [and] spend the money on a programme of investment in public transport over the Parliament."
Tags:
electric cars
,
flying
,
railways